Which option is right for you?
Perfect to gift or put in your choice of frame
Poster is framed. No white border. Poly glass and chipboard frame. Quick and affordable
Ready-to-hang. Printed canvas is wrapped around a wooden frame. Durable and vibrant
Poster is framed inside white mount border. Take away the hassle of custom framing.
Size Guide
Best to put green tape on your wall to measure.
What we suggest:
Living room: XL or XXL
Hallway/Dining: XL Pair is best to fill more space & make impact
Gallery wall, shelf or fireplace: S, R or M is perfect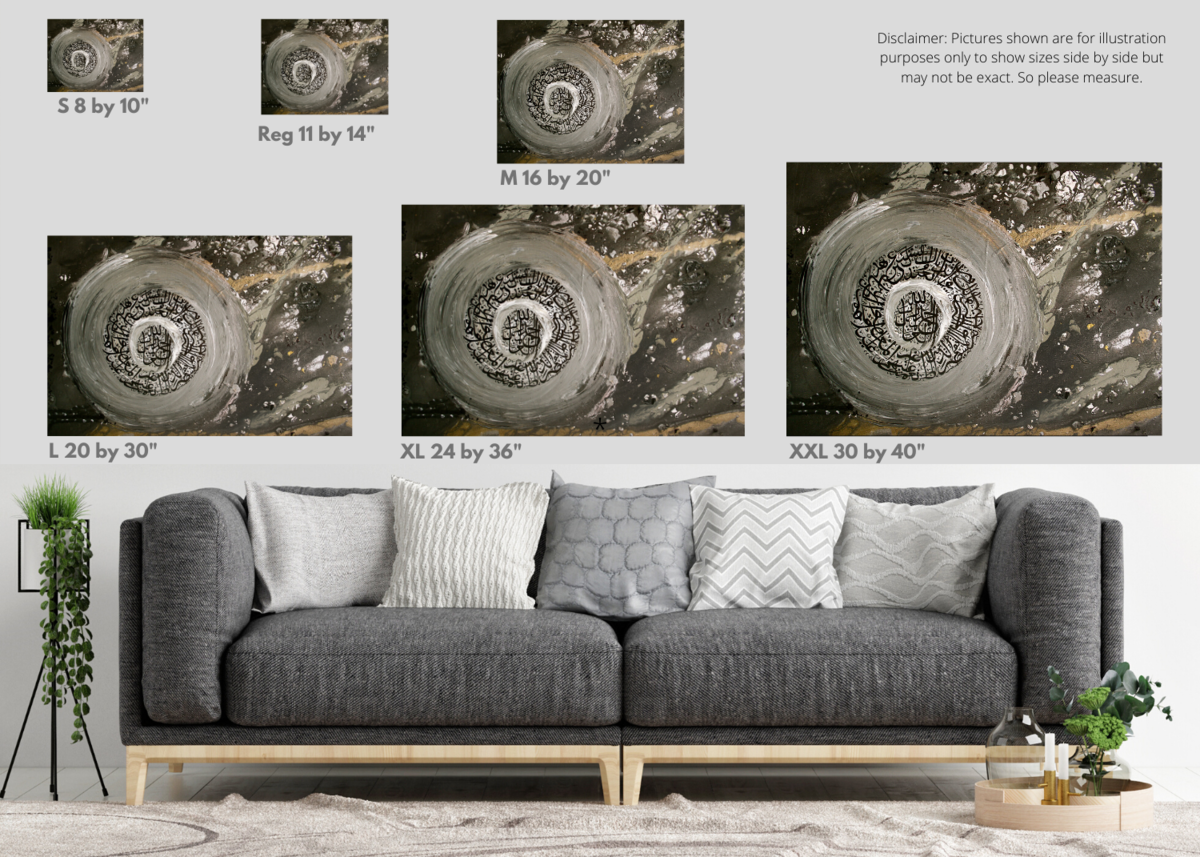 Note: I suggest you watch the above video before ordering so you know what to expect.

We want to make it easy for you to choose the right modern Islamic art for your home.

My team is always here to help you! Send a chat or email support@salehaart.com
FAQ