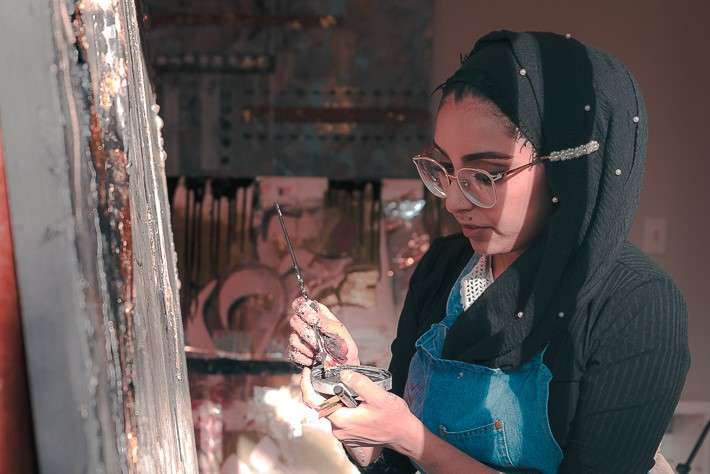 The Artist
Salam! I'm Saleha Contractor, an internationally selling artist since 2012. Based in Toronto, Canada. I'm on a journey to re-learn Islam so I tell stories by creating art to spread the beauty of Islam. Every piece is inspired by a lesson, virtue or teaching rooted in Islamic history.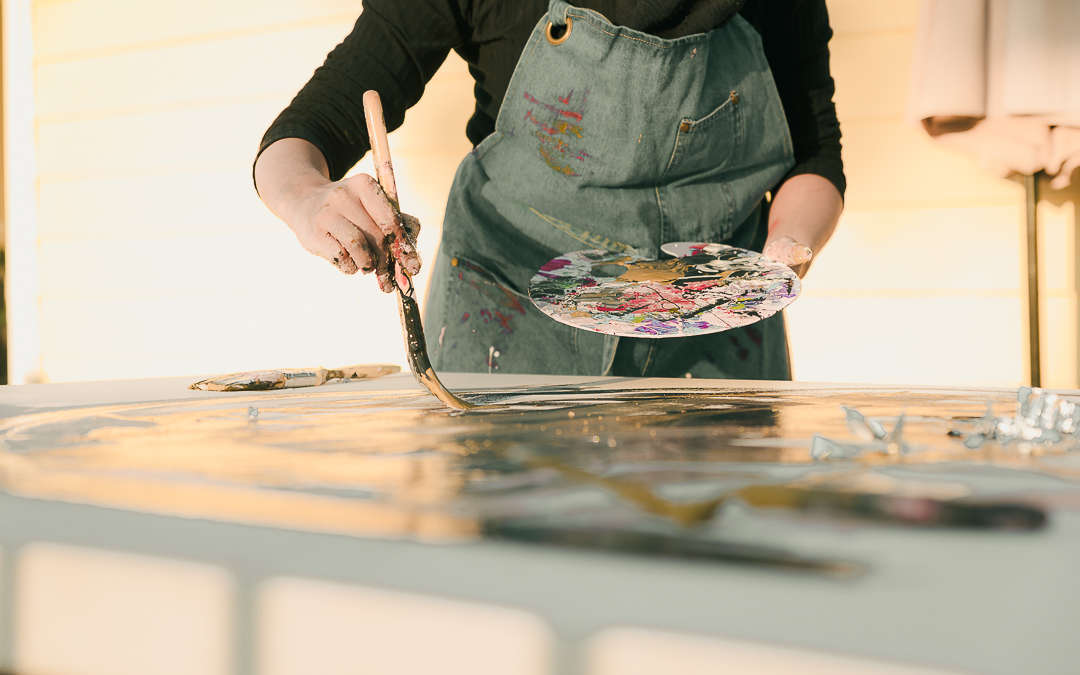 What do I do?
I create one collection a year that consists of 4-6 Islamic paintings. The yearly collection is released through an exclusive online launch. My last collection sold out within minutes, alhumdulillah! Sign up to my newsletter for RSVP details for my next launch.


Canvas, frames and poster prints of my Islamic art are available on my online shop with free worldwide shipping.
Prints are shipped to over 30 countries


My art displays my admiration for both calligraphy and abstract art. I tend to incorporate verses from the Qur'an to flaunt its exquisite beauty. I've had the privilege of studying art from an early age but in terms of Arabic calligraphy, I was self-taught. I create mixed-media art.