2020 Collection Releasing Soon
Islamic Calligraphy Paintings by Saleha Contractor, Artist


Sneak Peak of the Theme
Raw footage. Stay tune for the release campaign!
Only Six Paintings. Will you be a lucky owner?
So how does it work?
EMAILS: I'm almost finished the collection so will send updates
DATE: Expecting a late November launch
SAVE THE DATE: You'll receive a calendar invite and link to the auction site
LAUNCH: You have 12 hours to make multiple bids on one or more pieces
SHIPPING: Originals usually only ship within North America but this time, I'm working on securing International delivery.
I've spent the last 9 months creating 6 paintings.
Over 4,000 members have signed up

Once you win the bid and make the payment. The original is YOURS.
I don't recreate nor take commissions so this is your only chance.

I've sold over 10,000+ prints. Imagine being the owner of the original.
Don't miss your chance. Once a year only.
My Yearly Collections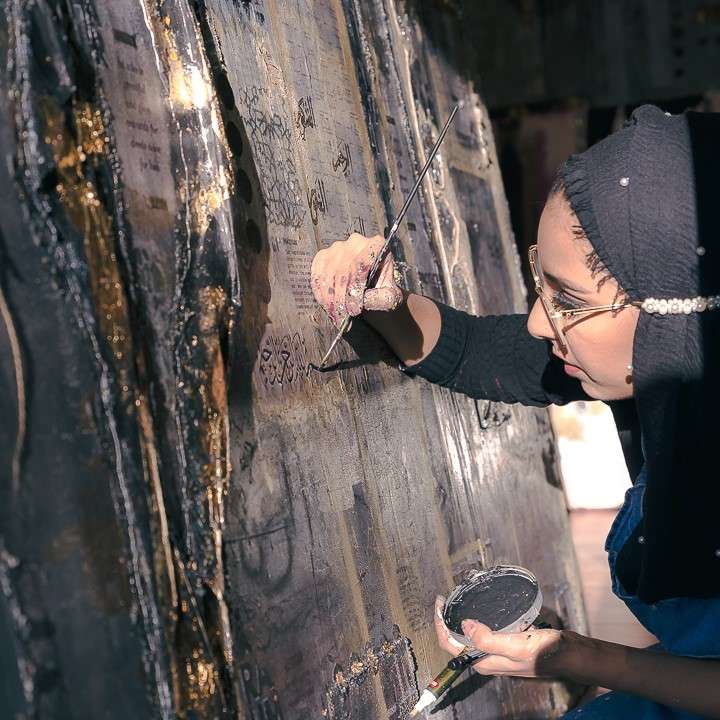 It's an investment.
Each piece takes months to create. Once sold, you're the only owner.

To honour the intense creative process, I do not accept commissions.