Does your home inspire conversations?
Islamic Art for the Modern Muslim Home
All paintings sorted by:
Powerful Surahs, Popular Duas, Tasbeeh & Symbolic Art
Powerful Surahs
"My mom kept the Ayat ul kursi by the door so we'd have to recite before leaving home. 70,000 angels will protect you, she'd say."
Help Ordering?
It's Simple
1. Choose your Favorite Painting
2. Select Poster, Frame or Canvas
3. Select Size

Orders take up to 10 business days to arrive.
We have labs in UK, USA & Australia for quick delivery
Help Center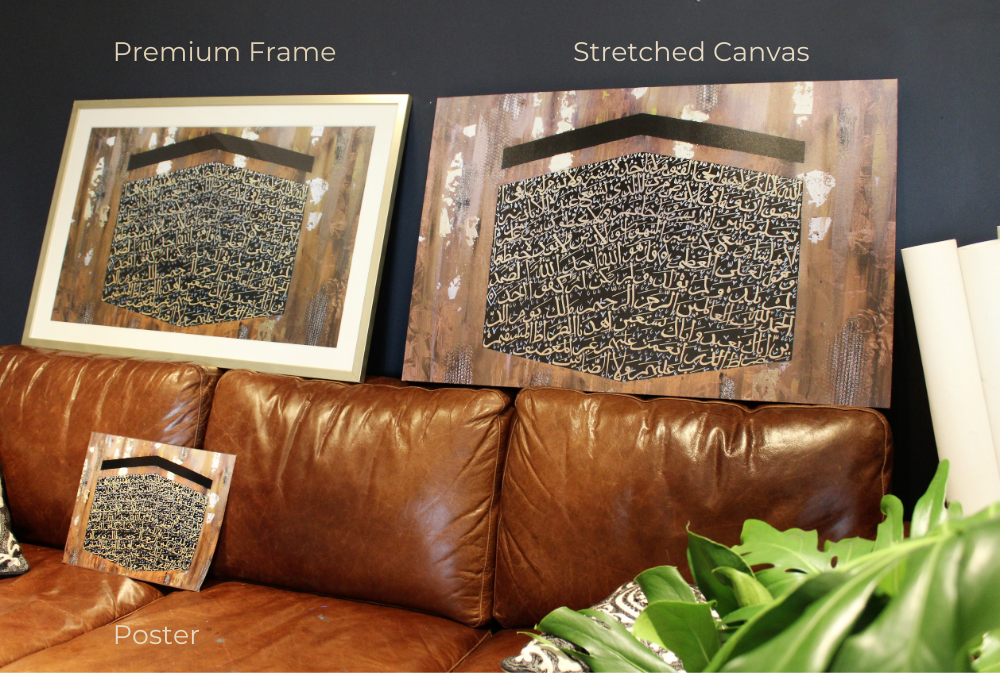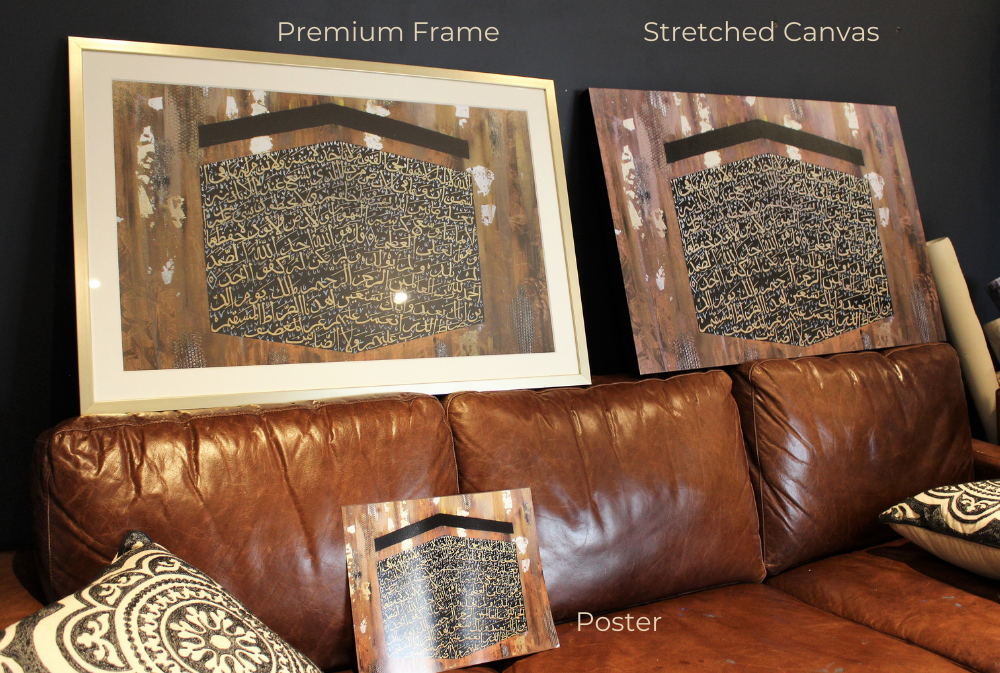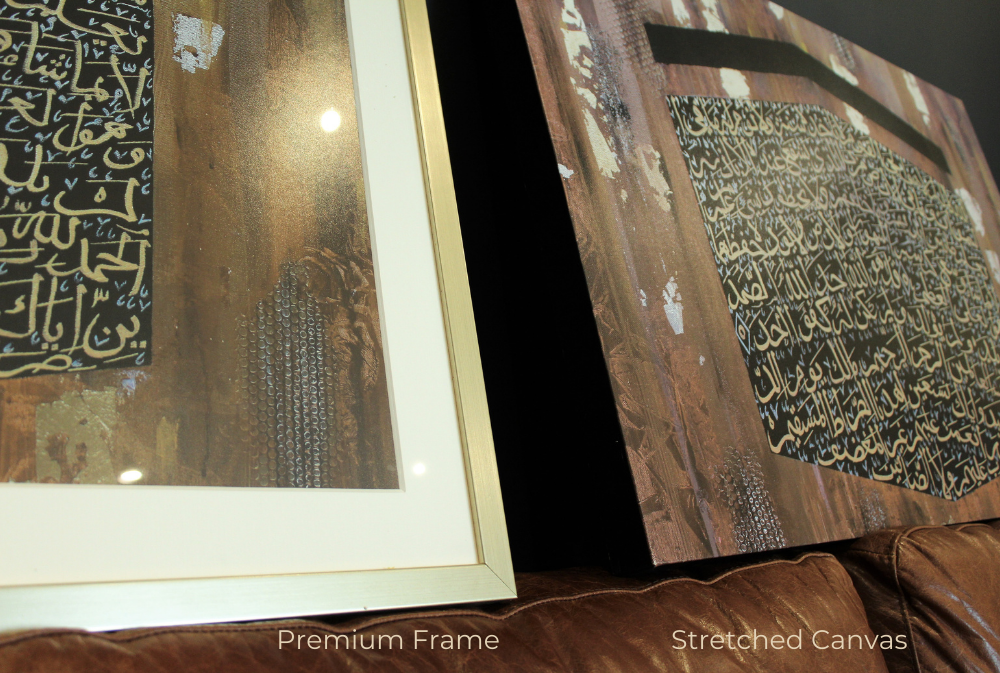 Popular Duas
"When a calamity hits or blessings are showered, we naturally remember a prophetic story after looking at the art."
Tasbeeh
"Notice how our lips don't move when we say, "la illaha ilallah"? Because during the time of passing, we can easily recite"
Symbolic
"Sometimes, the art is so deep that it brings tears just by observing. The stories trigger emotions.