Important Information
Read details before entering the auction
Join Auction
Bidding Currency: USD
Winning bidders can make payment in USD, GBP, EUROS or CAD
Who Can Join the Auction?
Open to members United States, United Kingdom, Canada, Germany, France, and United Arab Emirates
How Does The Auction Work?
Enter Site: Click 'Join Auction' above and you will see the full collection. Each painting has a product page so you can view the images and see details.

First Bid: When you try placing your first bid, you will be prompted to open an account.

Bidding: Now that you're logged in, you can enter a bid directly from the collection page or click on the painting and place it from the product page. Either way works and shows in real-time.

Email Notifications: You will receive an email confirming that your bid was successfully placed or if someone outbids you.

Visibility: You can choose to remain anonymous while placing a bid.

Live Bid Amounts: On the main page, you will be able to see the current bid amount for each painting. Click on the painting product page to view the number of bids which have been placed.

Real-Time: The live auction shows current bids in real time.

My Account: Click on 'my account' to see your bid history.

Bid Indicators: Bid amounts shown in green indicates that you are the highest bidder. Bid amounts in red indicate that you have been outbid.
How Are Winners Declared?
Purchase Link: Once the auction is complete, the winning bidder will automatically receive an email with a link to complete their purchase. You will have 12 hours to complete the payment and secure the painting.
Confirmation: Alhamdulilah! The artist will reach out to you directly with the confirmation.
Shipping Fee: You will receive a separate invoice for the shipping fee based on the destination country.
Runner-Up: If you're next in line, you will be notified via email. If the winning bidder does not complete the payment within the 12 hour window, you will receive a purchase link.
Shipment: The artworks will be dispatched within 4-6 weeks following the completion of the sale. During this period, we will take measures to ensure the paintings are securely packaged in crates, and will arrange for their safe shipment through freight services and customs. All communication regarding this process will be managed directly by the artist with the collectors.
Certificate of Authenticity: The certificate package will be mailed out separately.
What Are The Delivery Charges?
Shipping fees are in addition to the auction price. Winning bidders will receive a separate shipping invoice within a week of the auction.

The fee covers professional crating services and shipment charges. Below are both charges.

Crating Fee
All countries: $299 USD

Shipping Fee
United States: $549 USD
United Kingdom: $899 - $1199USD (based on dimensions of painting purchased)
Canada: $399
International: $1,299 - $1599USD (based on dimensions of painting purchased)

Note:
Typically, there is no customs duty charged on original artworks entering the US and UK for personal use. We work with licensed customs brokers to complete all necessary paperwork and will contact you if we require any verification documents. However, if the country of destination imposes any taxes or related charges, the customer is responsible.
If you secured multiple paintings, the crating and shipment cost may vary if we're packaging the pieces together. If the total cost ends up being lower than what you paid at checkout, we will refund any savings.
If you're reside in Toronto, Canada, we can arrange local delivery without crating. $199 delivery fee
Paintings Details
Paint: Mixed media
Material: Wood panels


Size:
Tawakkul, Repentance, Legacy [48" circular]
The Cave, Heart of The Quran [36x72" rectangular] with floater frames in brushed gold colour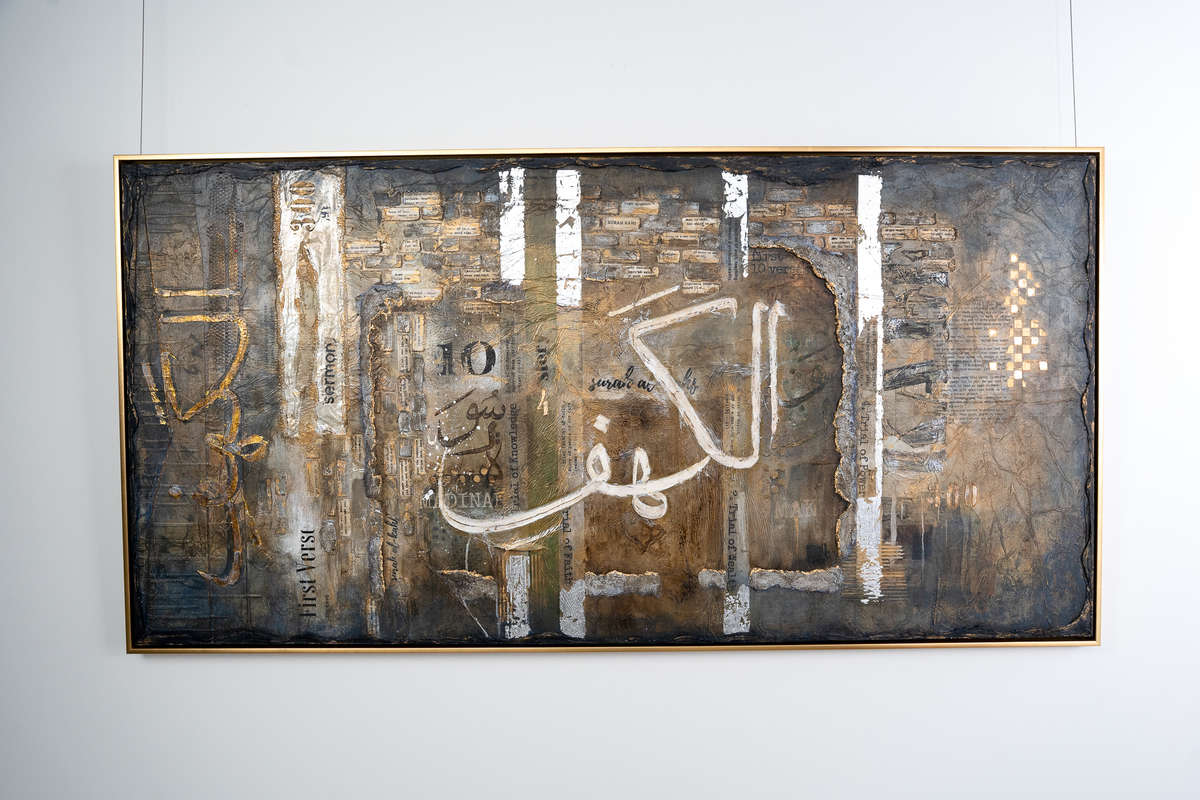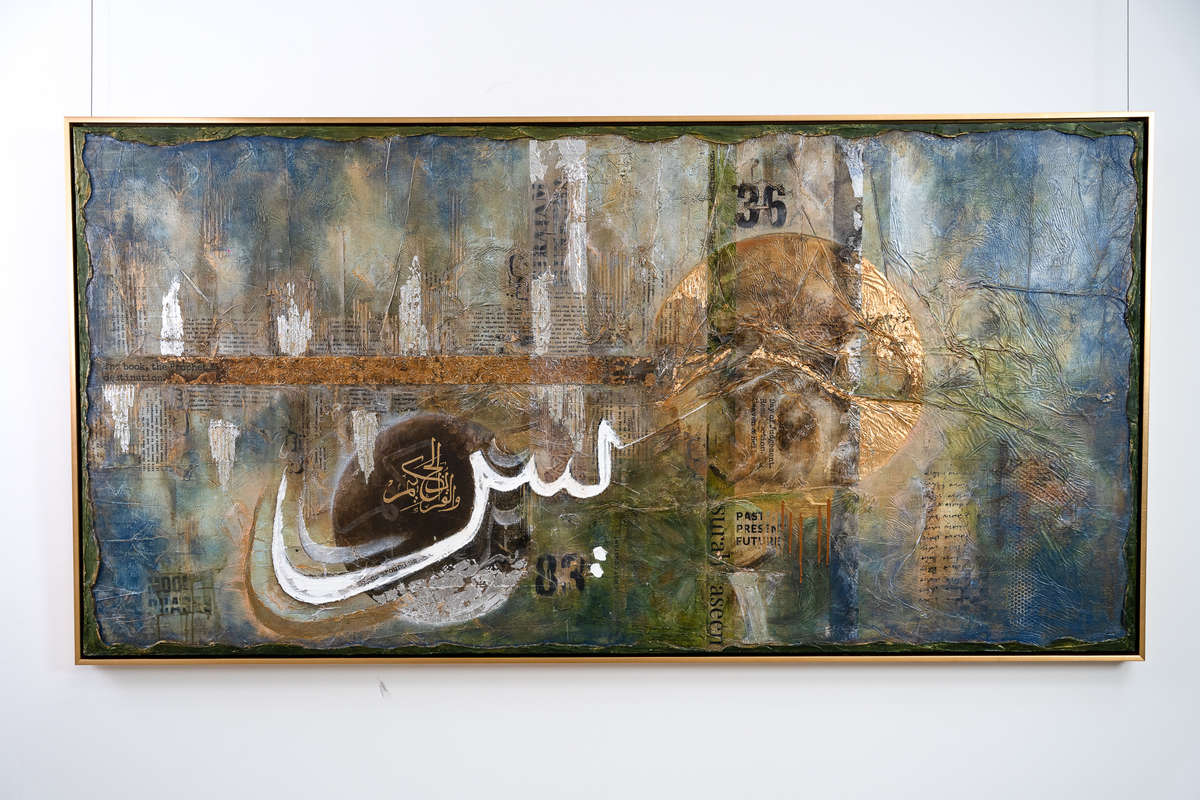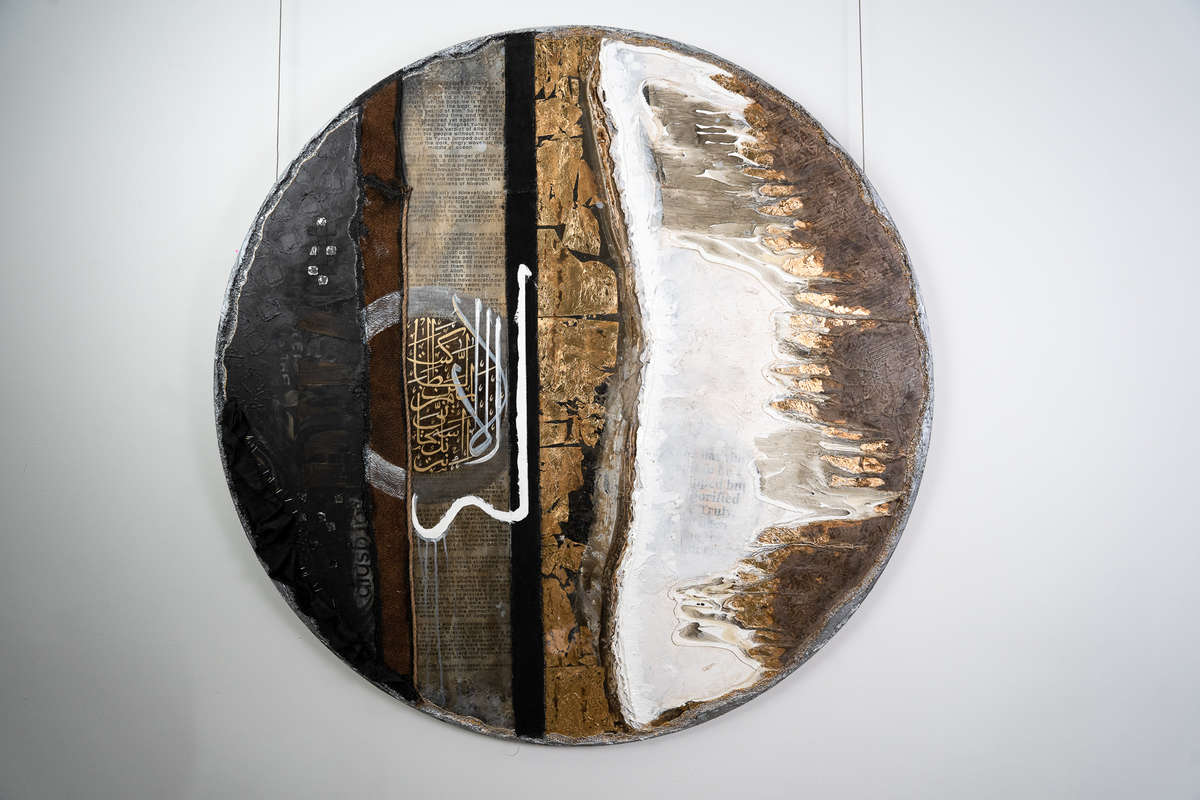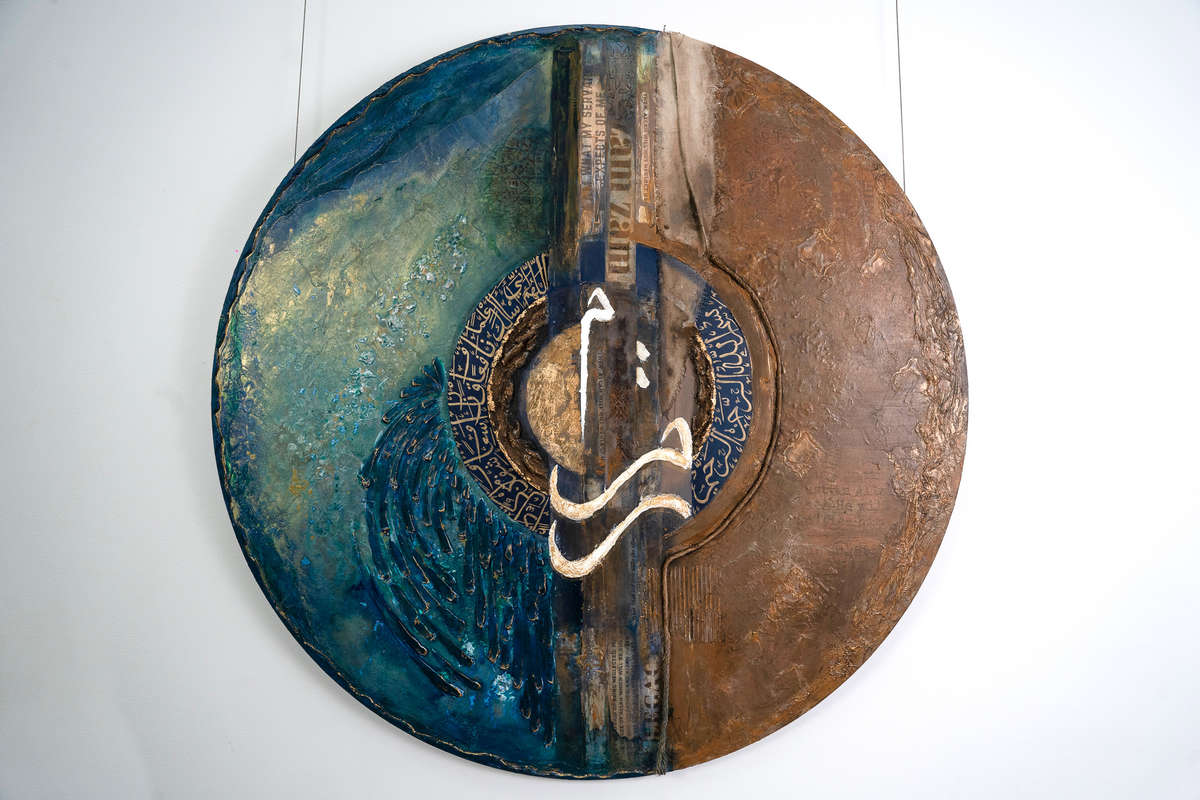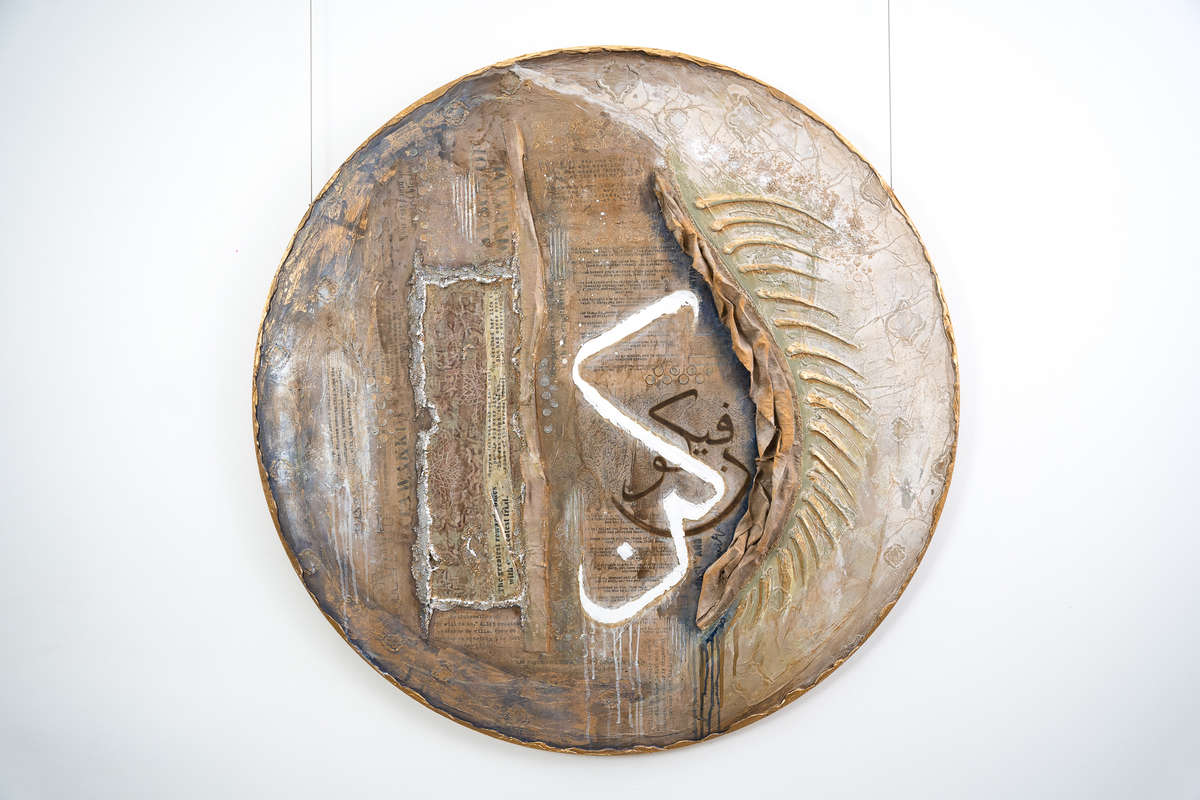 Before joining, please note:
Each painting has its own product page with more images & story. You can bid directly from the auction page or on each product page. Either method will submit real-time bids.
Join Auction